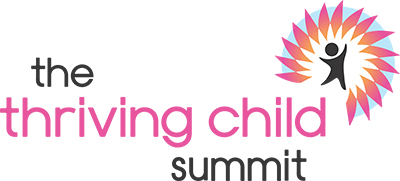 2016: Monday, October 3 through Monday, October 10
thrive

| \ ˈthrīv\
: to grow or develop successfully
: to flourish or succeed to one's full potential
The Thriving Child Summit is a FREE online conference for parents who want to learn how to help their children THRIVE!
Join me, holistic mama doc – Elisa Song, MD, for this inspirational, information-packed, 1-week event. I will interview 35+ amazing experts on a wide range of holistic child health and wellness topics – including holistic pediatrics, childhood nutrition, parenting, social-emotional learning, mama's health from preconception through postpartum, and more!
Whether your child is healthy, or has a chronic health concern – learn how to integrate the best of conventional and holistic pediatric health care, lifestyle management, and parenting tools. Become empowered to take charge of your child's health and wellness holistically!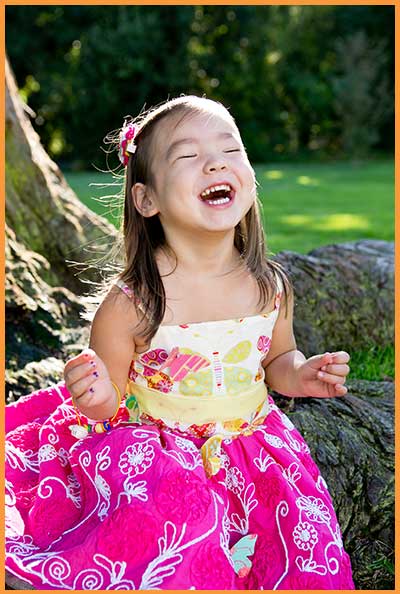 Learn how to help your child thrive!
The Thriving Child Summit is for YOU if:
You want to learn how to be more of a rock-star parent than you already are!
You want to help your children thrive to their fullest potential!
You want to feel confident integrating both conventional and natural treatments for your child!
Your child is unwell, and you want to understand how to identify and treat the root cause of their illness!
You want to know what and how to feed your kid!
You're tired of yelling all the time and want to explore different parenting strategies!
You're burnt out, and it's time to learn how to take care of yourself!
How Our Summit Works:
Sign up with your name and email at the top of this page!

The Thriving Child Summit is a FREE online conference.
Before the week of the summit, you'll receive periodic emails with Thriving Child Summit updates and full instructions.
Once the summit starts, you will receive daily emails with links to listen to each speaker's interview. All the interviews are presented as streaming audio that you can listen to with any internet-connected device.
You will also gain access to all the bonus gifts from our speakers during the entire week of the summit.
You have the option to purchase digital downloads and transcripts of all the interviews so you have access to the entire summit forever!
Our Amazing Speakers and Topics
DAY 1: Monday, October 3 (National Children's Health Day)
We kick off National Children's Health Day with Day 1 of The Thriving Child Summit. Day 1 is all about Foundations for a thriving child. You'll learn the foundations for optimal kids' health, including the 5 building blocks, the power of nature, how to nourish our families, the essentials of sleep, and how to raise a thriving adult.
DAY 2: Tuesday, October 4
Day 2 of The Thriving Child Summit is all about Nutrition! After all, you are what you eat! You'll learn how to instill healthy eating habits in your kids, what some of the healthiest (and unhealthiest) foods are, individualized diets for specials needs kids, and how to prevent and treat food allergies and sensitivities in our kids.
DAY 3: Wednesday, October 5
Day 3 of The Thriving Child Summit dives deeper into what to do when your child is sick using your integrative medicines toolkit – from common childhood illnesses and ear infections, to eczema, GI complaints, PMS, and autoimmunity.
DAY 4: Thursday, October 6
So many of our kids are suffering from mental health and neurodevelopmental concerns – including anxiety/depression, ADHD, autism, behavior challenges. That's why Day 4 is devoted to helping parents understand how to help their children using a holistic approach that includes diet, lifestyle, biomedical interventions, detoxification and prevention!
DAY 5: Friday, October 7
Are kids stressed? YES! Are parents stressed? YES! Day 5 of The Thriving Child Summit is jam packed with inspiring information and practical tools to help kids (and grownups!) manage their stress, and for us to be the parents we want to be!
DAY 6: Saturday, October 8
There are so many tools we can use in our natural medicines toolkit. On Day 6, find out more about the power of homeopathy, Traditional Chinese Medicine, acupressure, essential oils, herbal medicine and chiropractic care to help your child thrive!
DAY 7: Sunday, October 9
Day 7 is for the mamas, who devote everything to their kids. It's time for some mama self-care! Our speakers today will show you how to get your vitality back, lose the baby weight, and balance your hormones, all while balancing your life!
Bonus Gifts from Our Speakers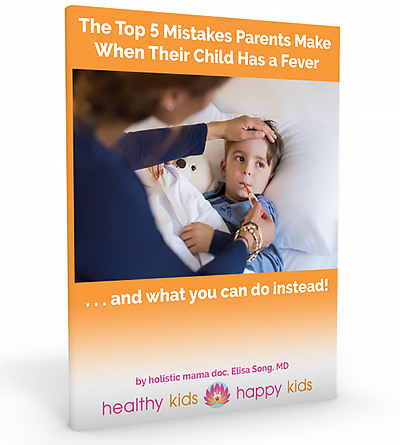 Elisa Song, MD
Ebook: The Top 5 Mistakes Parents Make When Their Child Has a Fever
… and what you can do instead!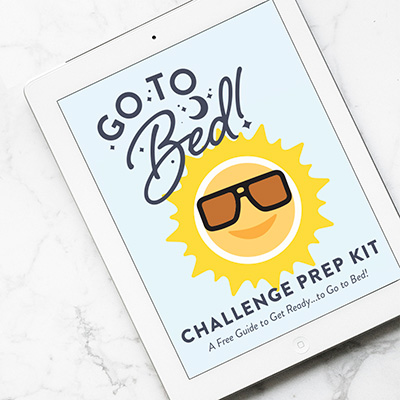 Sarah Ballantyne, PhD
Go To Bed Prep Kit & the 14-day challenge support emails, all for FREE!
The supportive atmosphere of a group of people all working towards similar goals can be a huge mediator of success! So, group Go To Bed Sleep Challenges are hosted every single month by dedicated Facebook and Instagram communities! Get support every step of your 14-Day Go To Bed Sleep Challenge from knowledgeable page administrators and a community of your peers! It doesn't cost anything to join a group challenge and you're welcome to join them any and every month! And, of course, with the full program, you'll have everything you need to successfully complete the 14-Day Go To Bed Sleep Challenge on your own too!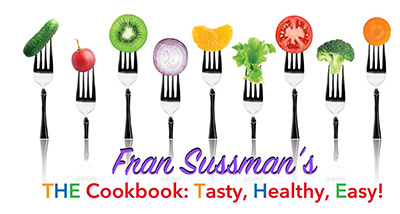 Fran Sussman
THE Cookbook: Tasty. Healthy. Easy!
As a holistic health practitioner for 22 years, a big part of my work is
helping clients discover food that is nutritious, simple to make, and
delicious enough to be worth the effort.
Tasty. Healthy. Easy. That's my standard.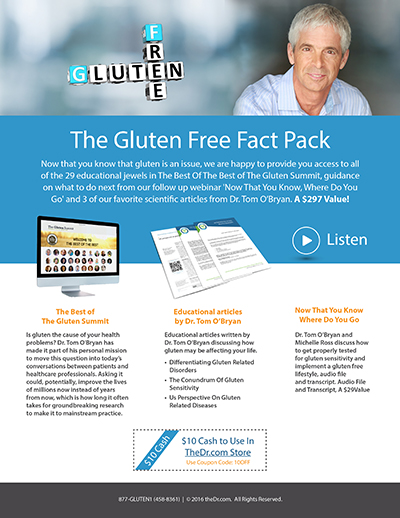 Tom O'Bryan, DC
The Gluten Free Fact Pack
Now that you know that gluten is an issue, we are happy to provide you access to all of the 29 educational jewels in The Best Of The Best of The Gluten Summit, guidance on what to do next from our follow up webinar 'Now That You Know, Where Do You Go' and 3 of our favorite scientific articles from Dr. Tom O'Bryan.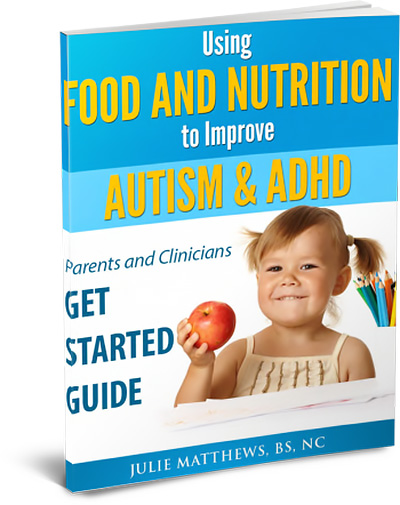 Julie Matthews, NC
Ebook: Using Food & Nutrition to Improve Autism & ADHD
Discover How To Make Food and Nutrition Choices that aid the Health, Learning, and Behavior of those with Autism, ADHD, and beyond.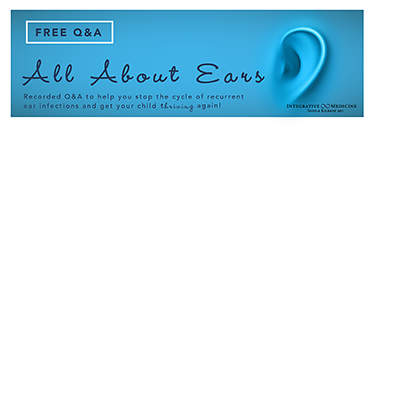 Sheila Kilbane, MD
All About Ears Q&A
During this recorded Q&A I give background on how the cycle of recurrent ear infections begins and answer questions from parents such as:
What supplements do you recommend?
At what age should my child be tested for allergies if they're showing symptoms such as mouth breathing and congestion?
Are there any natural treatments that reach ear infections in the middle ear?
These are just a few of the topics we covered during the Q&A. Take a minute to listen today and you'll be on your way to stopping the cycle of recurrent ear infections!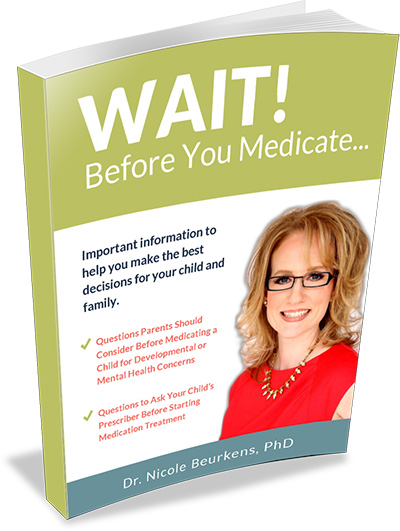 Nicole Beurkens, PhD
"Wait Before You Medicate" eBook and Audio book
More than medication is needed to solve the attention, anxiety, mood, and behavior problems that affect so many children today. In fact, medication can be part of the problem!
Let me show you how simple shifts in key areas can make life better for your child and family!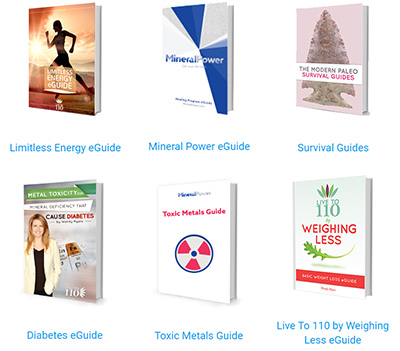 Wendy Myers
6 Free eGuides!
Toxic Metals Sources and Symptoms Guide
Limitless Energy eGuide
Modern Paleo Survival Guides
Mineral Power eGuide FAQ
Live to 110 by Weighing Less eGuide
Toxicities and Mineral deficiencies that cause diabetes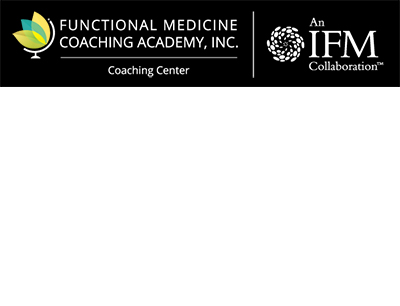 Sandra Scheinbaum, PhD
10 coaching sessions from the Functional Medicine Coaching Center at 50% off!
Partner with a practicum student coach from the Functional Medicine Coaching Academy for 10 sessions, either by phone or virtually.
Have an ally as you help your child build resiliency through character strength and relaxation.
Learn how to use principles of Functional Medicine, positive psychology, mind-body medicine and functional nutrition to reach your wellness goals.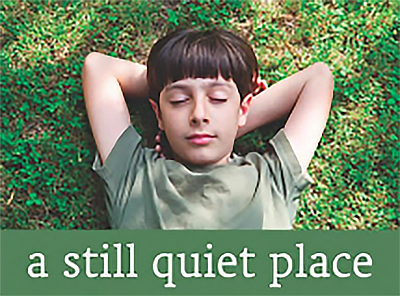 Amy Saltzman, MD
Still Quiet Place Practice Videos
The Still Quiet Place is a comforting place to visit, especially if you are having a bad day – feeling angry, sad, scared, or lonely. As you learn to meet your thoughts and feelings in the Still Quiet Place, you may discover that they are not as powerful as they seem.
Children, teens and adults who visit the Still Quiet Place frequently find life is more enjoyable. They are kinder to themselves, and calmer and more creative when they are having difficulties with friends, family, school, sports and other activities.
Patty Wipfler
Parenting By Connection Booklet Set + Bonus Material – Digital Files
These booklets help you crack the code of children's emotions. after reading this complete set, you'll understand:
Common causes and triggers for "off-track" behavior
Why children crave connection — and limits
How to set effective limits
Why conventional discipline methods don't work for long
How to handle your own emotional moments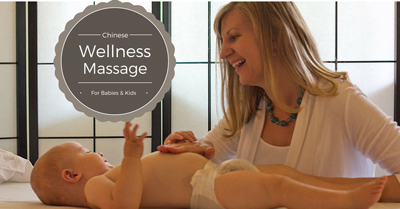 Robin Green, LAc
Video and Picture Reference Guide: Chinese Wellness Massage for Babies & Kids
Watch our free video and learn how to do 5 simple massage techniques to support your child's immunity and digestion.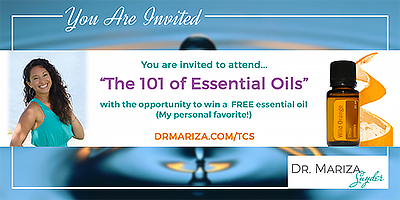 Mariza Snyder, DC
The 101 of Essential Oils
An introduction on how to reclaim your health using essential oils.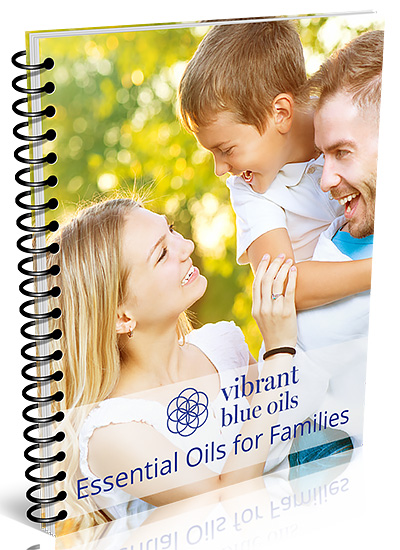 Jodi Sternoff Cohen
Essential Oils for Families
In this Guide, you will learn the essential oils for keeping your family healthy, including:
Safety Concerns for Kids
5 Best Oils for Kids
How to Use Essential Oils with Kids
Oils for Immune Support for Colds and Flu
Oils for Mental Focus and Mood
Oils for Anxiety, Depression and Sleep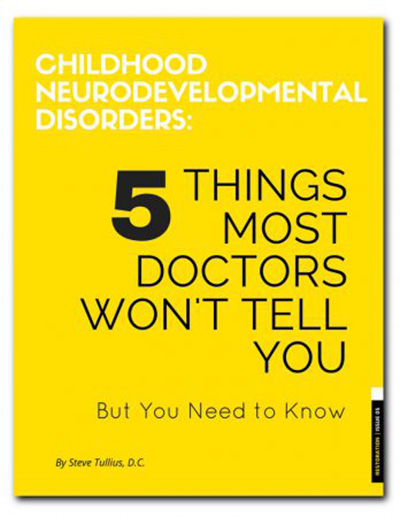 Steve Tullius, DC
Childhood Neurodevelopmental Disorders: 5 Things Most Doctors Won't Tell You
Neurodevelopmental disorders are rising at an alarming rate. Autism, anxiety, OCD, ODD, ADHD, SPD…. the list goes on and on. Children and families are facing a tremendous epidemic. And while the health and well-being of our children is being significantly impacted; their quality of life, health and function can always be improved. The purpose of this document is to help you make that improvement.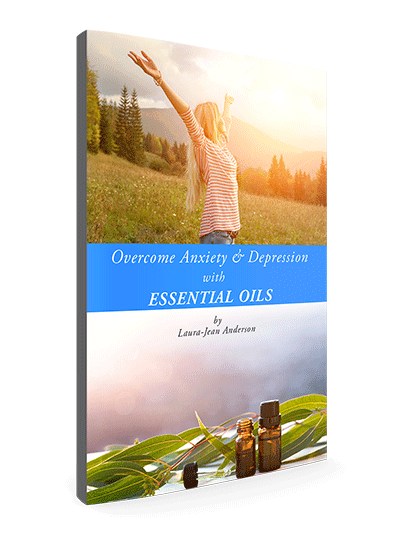 Laura-Jean Anderson
Overcome Anxiety & Depression Naturally with Essential Oils
Discover how you can incorporate Essential Oils into your life and discover natural solutions to your healing.
After reading this book you will:
Know the top Essential oilsto incorporate into an integrated, holistic protocol to help you address some of the root causes.
Stop hurting and start healing from anxiety and depression NATURALLY, even if you have suffered from it your whole life.
The power of Essential Oils – How the gift of nature can help change our wellness mentally, physically and emotionally.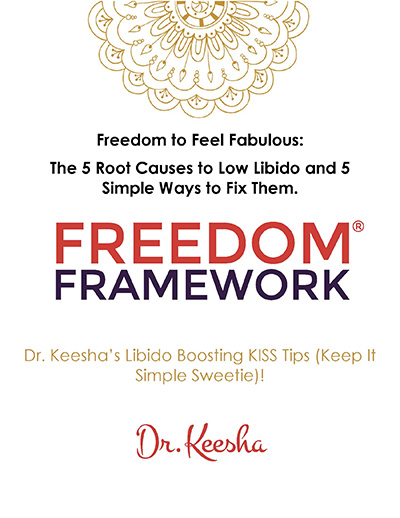 Dr. Keesha Ewers
Freedom Framework: The 5 Root Causes to Low Libido and 5 Simple Ways to Fix Them
Dr. Keesha's Libido Boosting KISS Tips (Keep It Simple Sweetie)!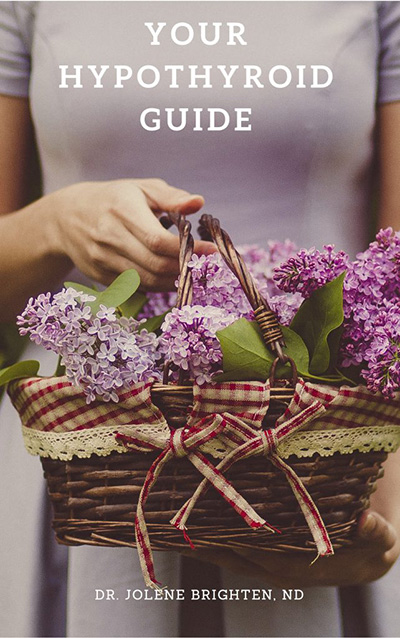 Jolene Brighten, ND
Your Hypothyroid Guide
Learn how to improve your energy, lose weight & elevate your mood!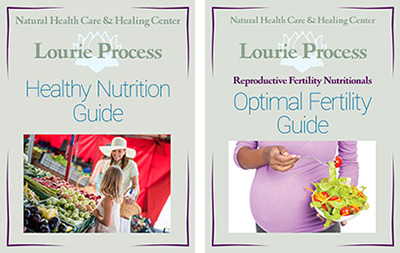 Carol Lourie, ND, LAc
Optimal Fertility Guide & Healthy Nutrition Guide
Two amazing, powerful guides to support your BEST HEALTH.
Purchase the Thriving Child Summit 2016!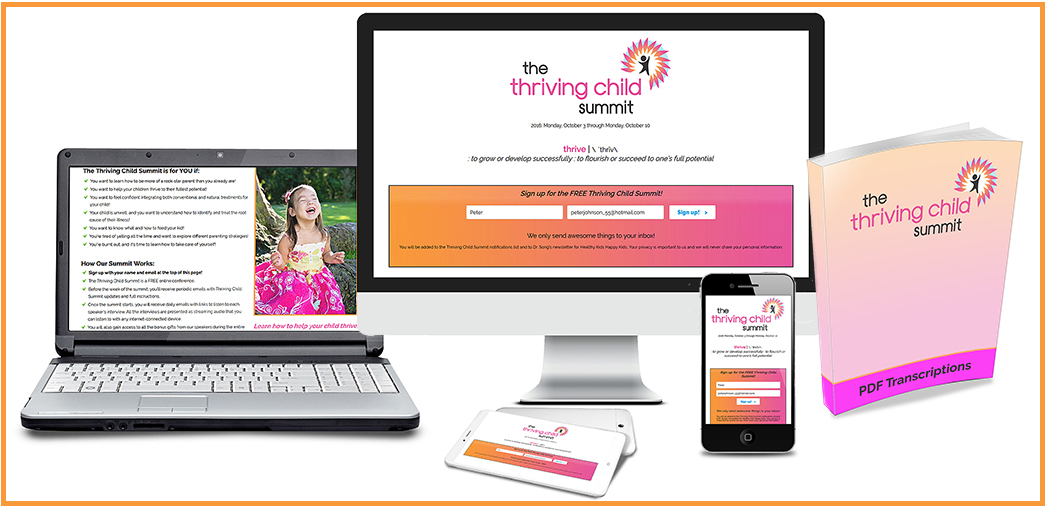 You can own all of our expert talks! All of the audio recordings, transcripts of the interviews, and speaker bonuses are available to purchase.
Here's why you want to consider owning the summit:
I have selected the top experts in children's and women's holistic health/wellness who I believe EVERY single parent must hear! You will want to listen to these inspiring and educational interviews over and over. I guarantee that each time you do, you will learn another pearl of wisdom!
You missed some of the interviews.
You would like to have transcripts to read of all of the interviews.
You want to listen to the entire summit at your own pace.
You would like to share this info with friends, family and your doctor.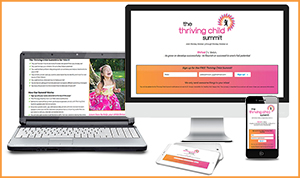 Online Access – $129
---
Through our customer portal you can:
Listen to every summit interview
Download every summit interview
Access every speaker bonus gift
Download PDF version of PowerPoint slides for both of Dr. Song's presentations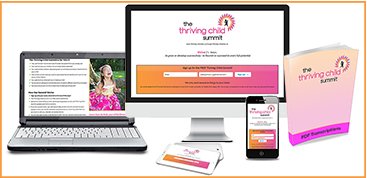 Online Access +
Transcripts – $159
---
Through our customer portal you can:
Listen to every summit interview
Download every summit interview
Access every speaker bonus gift
Download PDF version of PowerPoint slides for both of Dr. Song's presentations
Download professional-quality pdf transcripts of every interview
About Your Host, Dr. Elisa Song, MD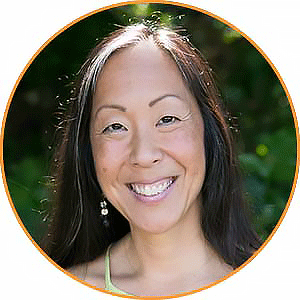 Hi there! I'm holistic mama doc, Elisa Song, MD
I'm a holistic pediatrician, but I'm
SO
much more than that!
I'm "mama" to beautiful, spunky Kenzi and sweet, goofy Bodi. I'm wife to dedicated, loving, supportive Peter. I'm a daughter, twin, and big sister. I'm a Jersey girl at heart, Northern Californian in spirit. I'm a wine and food lover – pretty much all of it, especially bacon. And I'm a wannabe home chef and amateur photographer.
I'm a board-certified, Stanford-, NYU-, UCSF-trained holistic pediatrician. In my holistic pediatric practice,
Whole Family Wellness
, I have helped 1000s of kids get to the root causes of their health concerns and helped their parents understand how to heal their children from the inside out using an integrative pediatric approach. Additionally, I have an online blog,
Healthy Kids Happy Kids
, dedicated to sharing my decades of knowledge as a holistic pediatrician and mama
WITH YOU
, in a super fun, yet practical and informative way.
Read the full story here

→